WHY CHOOSE US?
Because you will be supporting a charity
By choosing Creative Space Centre for your venue you will be supporting a charity and indirectly making a contribution to the running costs of the Centre. There are hundreds of children and adults with very varied difficulties who visit the Space Centre regularly each month and gain skills from the unique facilities. We need to keep this valuable resource going for their benefit and appreciate the support we receive from businesses that use us.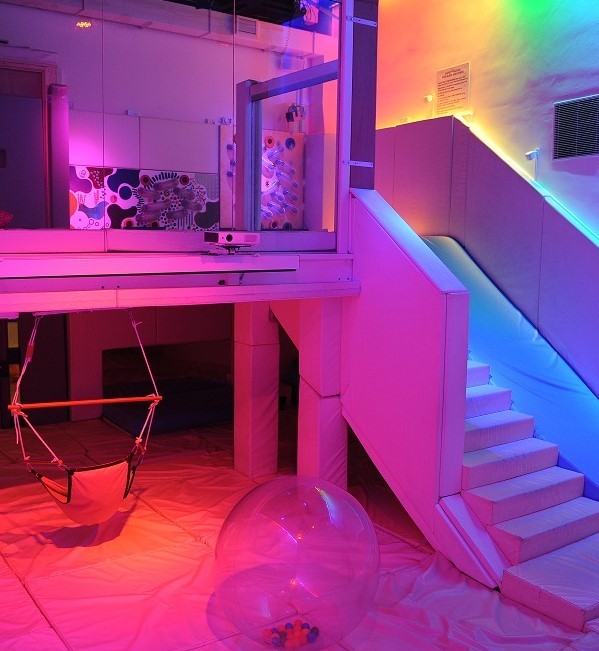 SENSORY ROOM
Space 1
Space 1 is a large, soft padded room on two levels, connected by stairs and a slide. It is an exciting flexible area with state of the art lighting, environmental control and specialist equipment.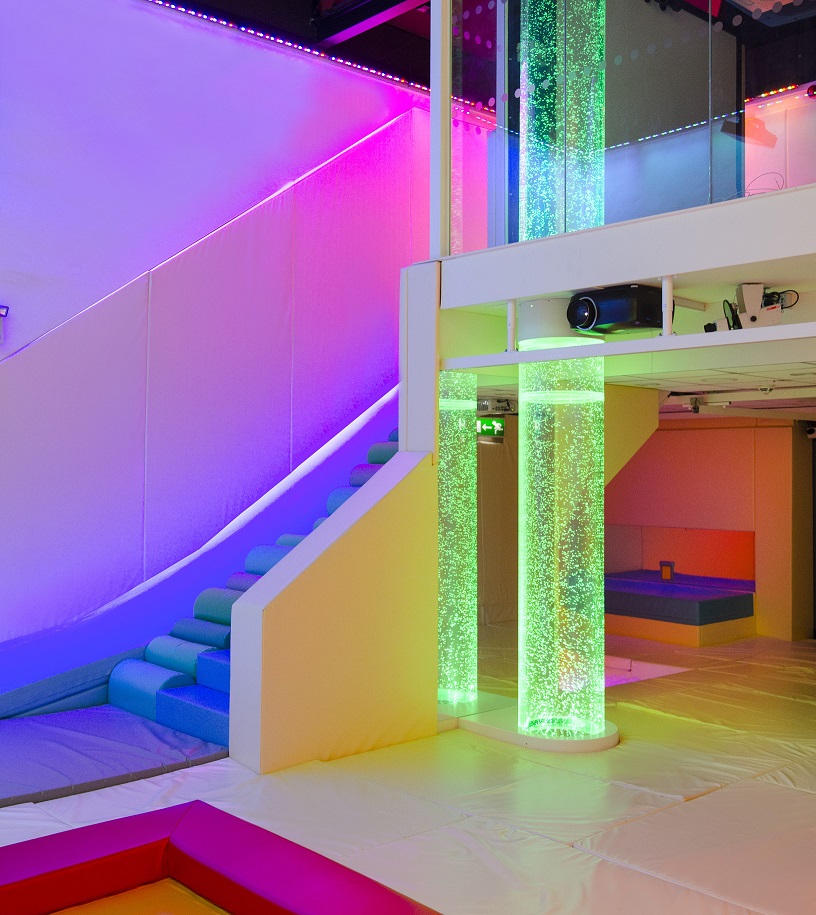 SENSORY ROOM
Space 2
Space 2 is the largest of our sensory rooms. It is designed over two levels connected by a slide, stairs and clamber zone with hoisting to most areas. There is an external lift so those with mobility needs can access the upper levels.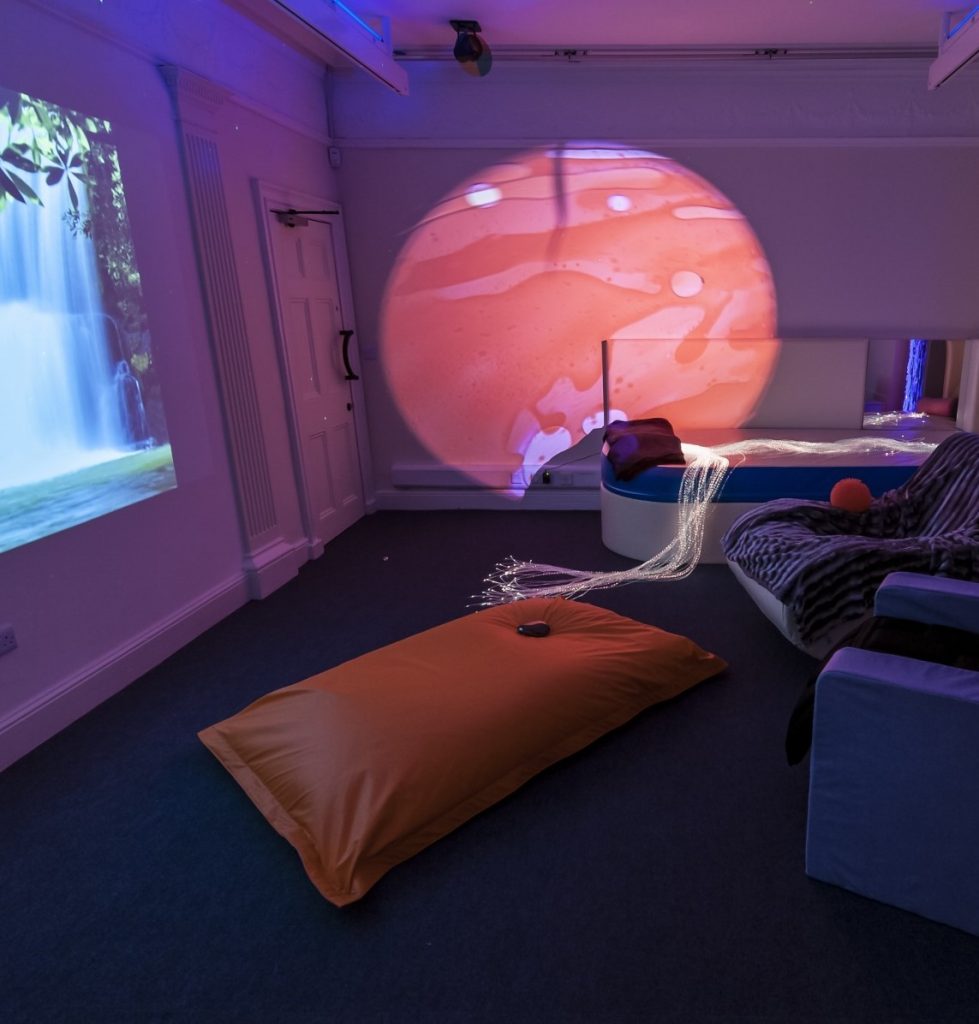 SENSORY ROOM
Space 3
Space 3 has been designed as a smaller more intimate sensory space for those with limited mobility
who do not require the soft padded floor and large movement equipment.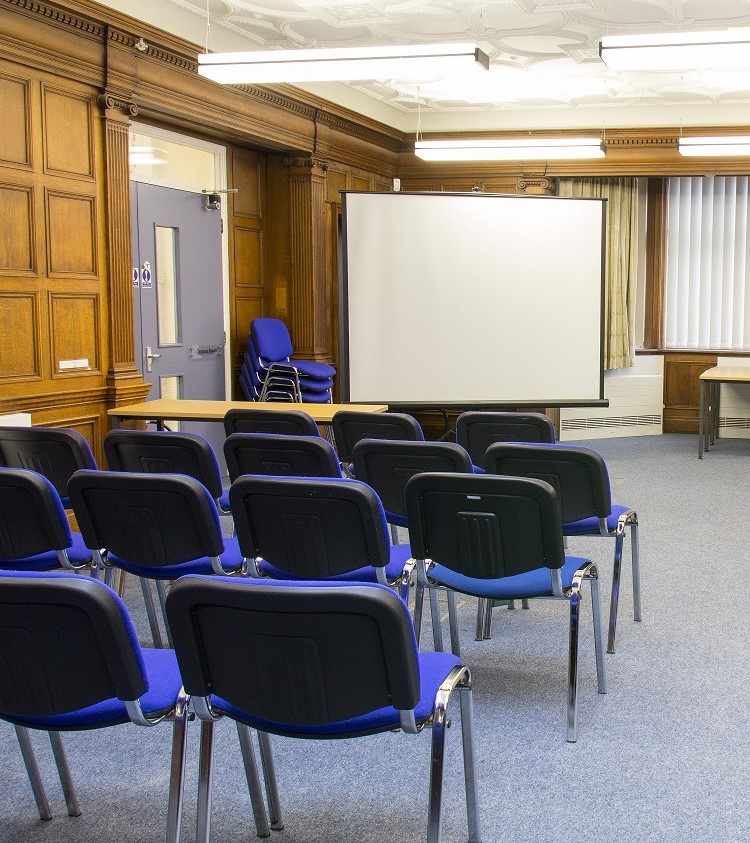 MEETING & CONFERENCE
Conference Room
UP TO 80 DELEGATES
£100 per day | £60 half day | £25 per hour
Our original oak-panelled Conference Room sits adjacent to the sensory Centre with its own entrance. Suitable for larger gatherings such as team meetings, training days, seminars or corporate functions, the conference room also benefits from separate amenities. Offering an adjoining private kitchen with external access for catering delivery without interruption.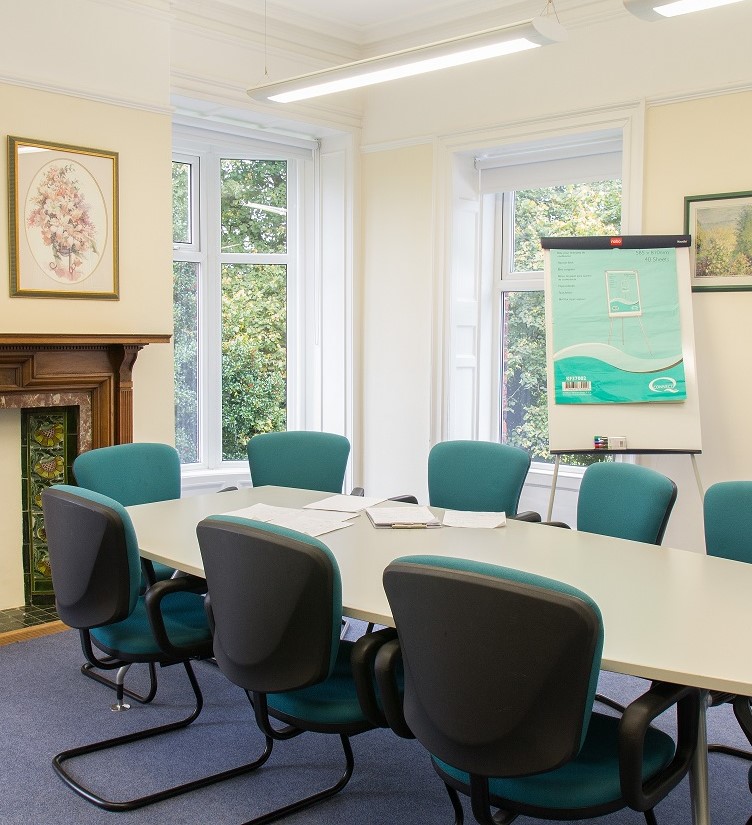 MEETING & CONFERENCE
Garden View Room
UP TO 18 DELEGATES
£60 per day | £40 half day | £10 per hour
Our serene Garden View room is the smallest of our meeting rooms with a boardroom setting overlooking our heritage gardens. Garden View is a calm, quiet retreat suitable for executive meetings, interviews and low-key presentations. Unique to many meeting rooms of this size, Garden View has its own contiguous kitchen with fridge, microwave and hot water boiler.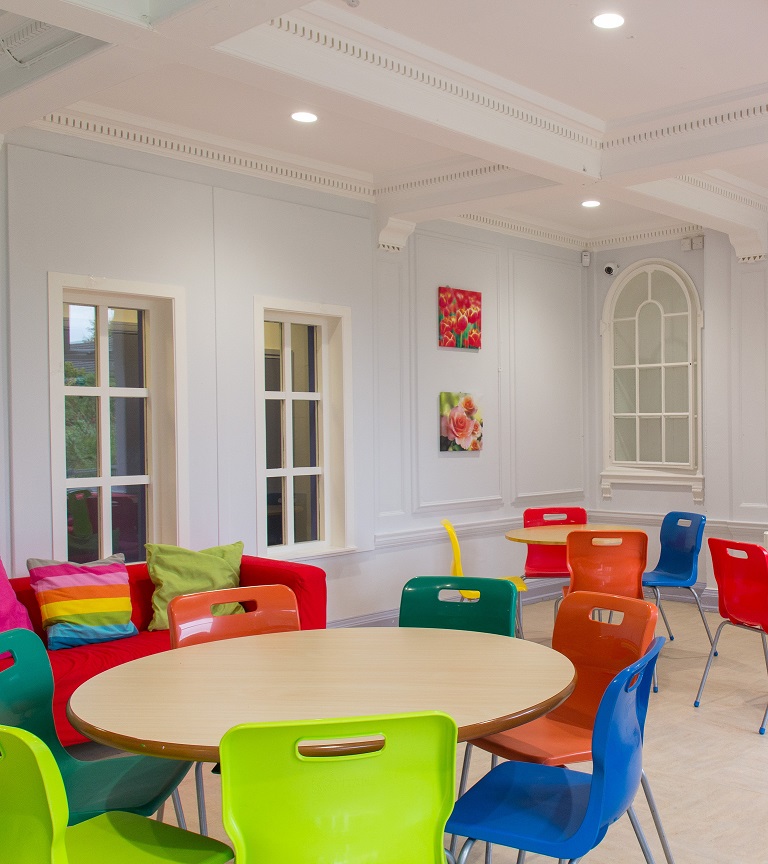 DINING ROOM
Dining Room
For our special needs visitors and their carers we have a social and eating area, with access to our gardens. Using the honesty box, you may buy a drink and snack (crisps, chocolate, flapjack etc).
Alternatively you can bring your own packed lunch or pre-prepared meals. There is a kettle, toaster, hand blender and microwave so you can heat up food. We politely ask that you take away your own rubbish.
This is a communal area for special needs groups and, as such, it is not available for parties.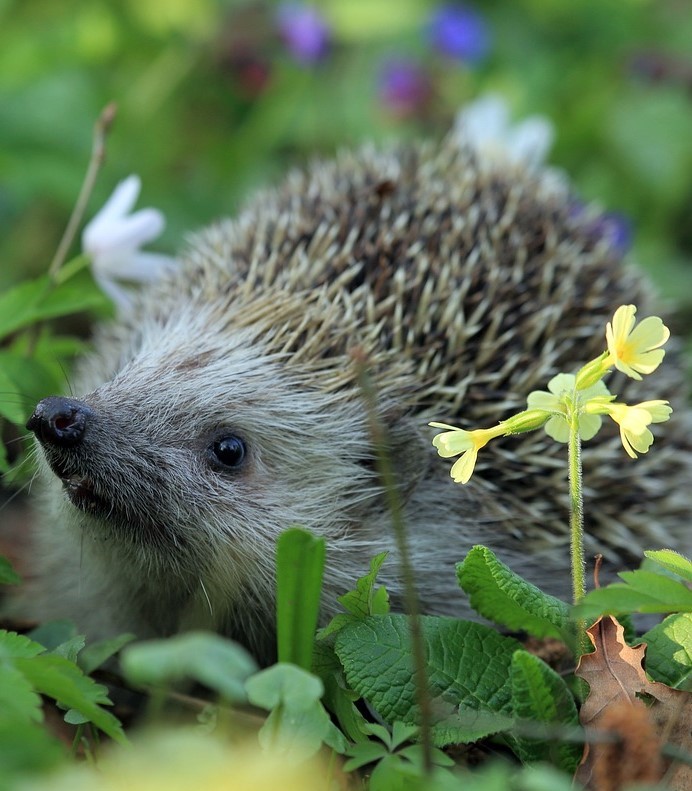 GARDEN & WOODLAND
Expansive Garden
The beautiful historic gardens behind the Space Centre are now available for groups to use before and after their sessions, thus enabling groups to spend more time at the Centre.
Our woodland walk has exciting sensory features and all paths are wheelchair friendly.
Groups will be able to watch the seasons change and the gardens will then extend the sensory environment already experienced inside the Space building. We hope to create educational packs to enhance the learning experience also.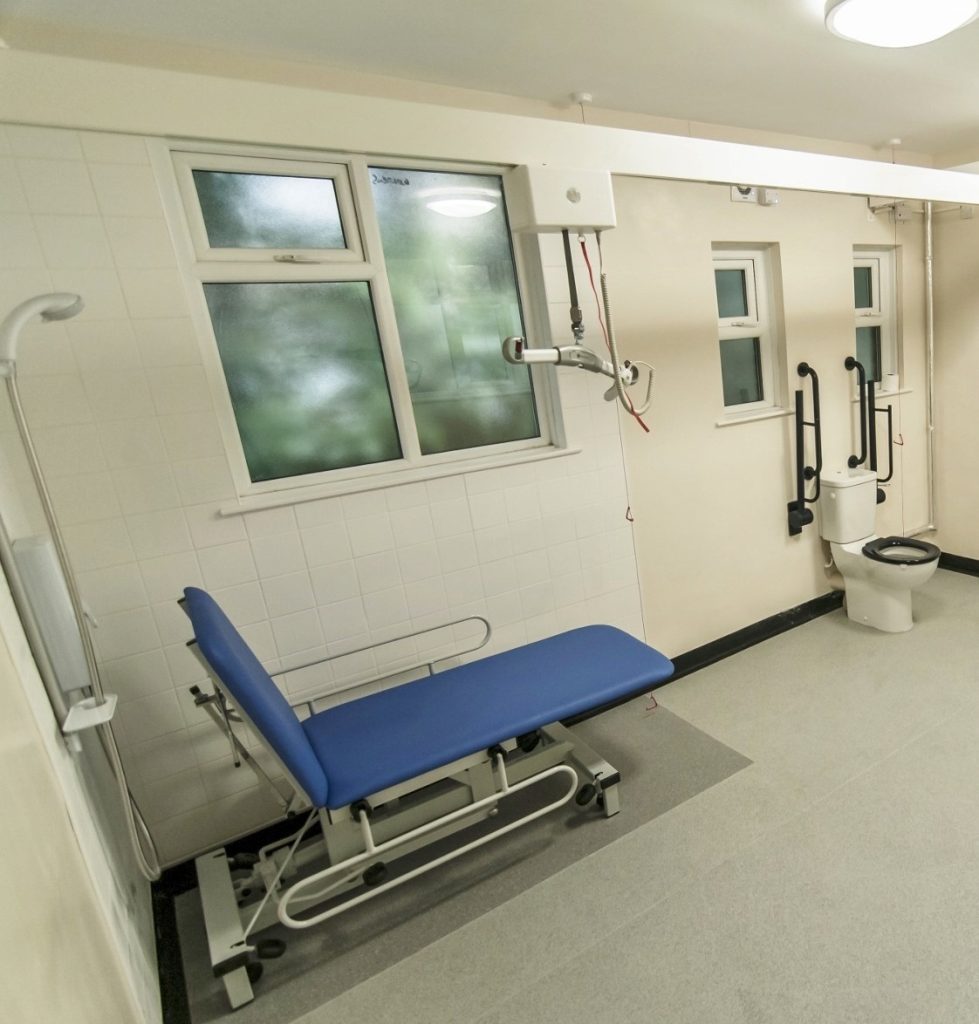 CHANGING FACILITIES
Changing Rooms
We are very proud that Space now has two large changing place rooms available for use by groups using the centre and anyone else in the area who needs them.
The rooms have H frame hoists, changing and shower beds, sinks and toilets. Visitors do need to bring their own slings.
Anyone who is having a house adaptation can use these facilities if they are temporarily without access to a bathroom.
BOOKING IS ESSENTIAL
Tel: 01772 760 403
Please contact us to discuss your needs for a session