Dining Room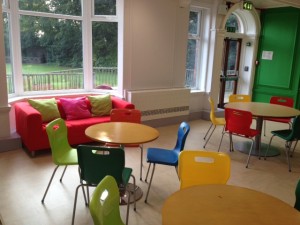 For our special needs visitors and their carers we have a social and eating area, with access to our gardens.  Using the honesty box, you may buy a drink and snack (crisps, chocolate, flapjack etc).
Alternatively you can bring your own packed lunch or pre-prepared meals.  There is a kettle, toaster, hand blender and microwave so you can heat up food. We politely ask that you take away your own rubbish.
This is a communal area for special needs groups and, as such, it is not available for parties.