Meet the Team
---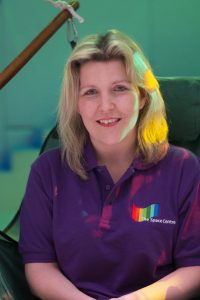 Jane Robinson
I qualified as a physics teacher in 1998 and worked in main stream schools.  I then specialised in Special Needs, gaining my Advanced Teacher status in identifying and teaching children with specific learning difficulties and then went on to Head the Special Needs department of my school, teaching children with a variety of difficulties.  Whilst doing this, I did a placement working with children with behavioural problems who had been excluded from school, helping them with their education and trying to reintegrate them.  I then had a short spell working for Playing for Success at Preston North and End and Burnley Football Clubs.  Here I helped struggling youngsters with maths and English by using alternative methods, ones not necessarily used in school.  By basing the subjects around football a lot of the students were able to access more of the curriculum.
I stopped working in 2004 after my daughter was diagnosed with Lissencephaly, a rare brain disorder, and severe epilepsy, which has left her needing complete care around the clock.  I spent 4 years at home with her, and more recently her little brother and sister too, before returning part time to work.  I learned Signalong, a type of sign language, to help with communication with my daughter, which has proved very useful recently.
The SPACE centre has made a huge difference to our family, giving my daughter opportunities she struggles to get elsewhere.  I was thrilled to join the staff in October 2008, and hope the contribution of my skills help to make a difference to other people's lives.
---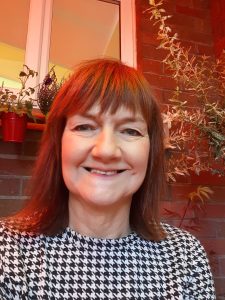 Andrea Baker
I have been the Fundraiser for The Space Centre since June 2017 and during this period have formed many corporate and individual partnerships as well as making new friends within the local community.  This role is very different to those I have done in the past and latterly moving from the hospitality industry I have been able to put the experience gained from working as a Secretary, a role in Events Management and latterly a Sales Co-ordinator, to good use in this Role.  I love meeting people, arranging events and in turn raising funds for such a fantastic facility. I have never looked back realising my true vocation in this busy, personable and fun role here at The Space Centre!
---
Phillipa Astley
---
Sue Moss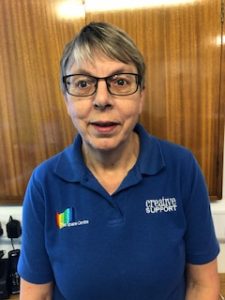 ---
Sarah Willis
---
Sandy Cookson
---